SCROLL DOWN FOR MORE PICTURES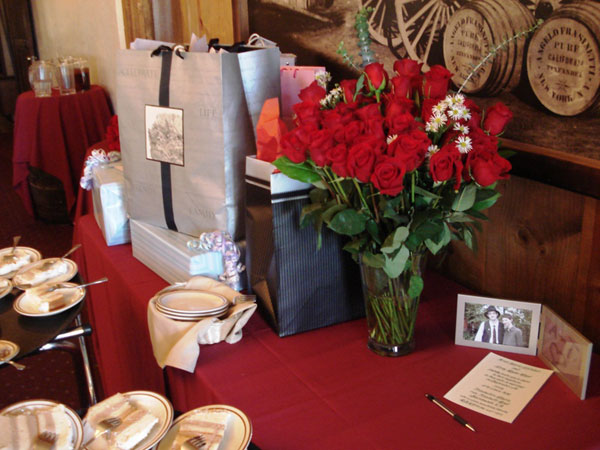 Pretty pictures...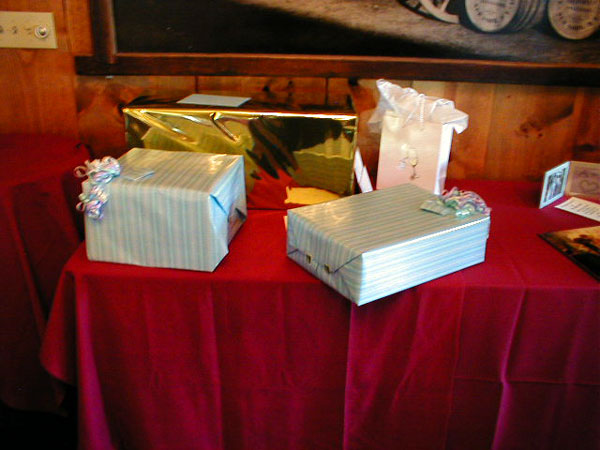 Pretty presents...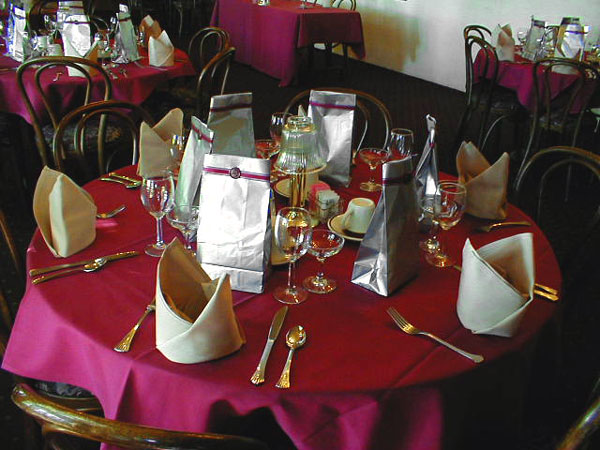 Pretty place settings...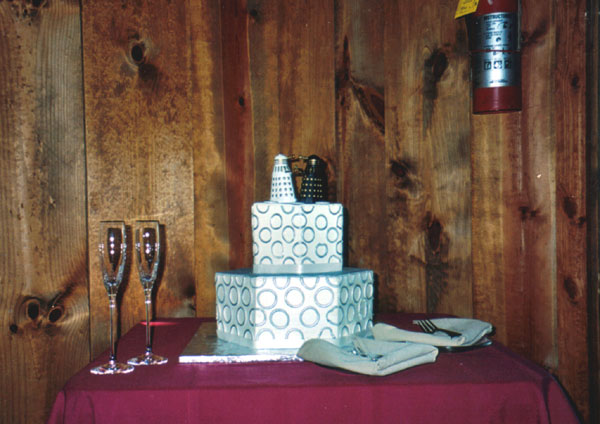 And pretty much the geekiest wedding cake you'll ever see!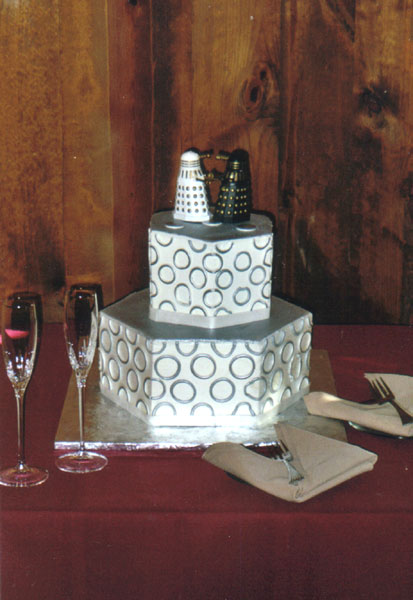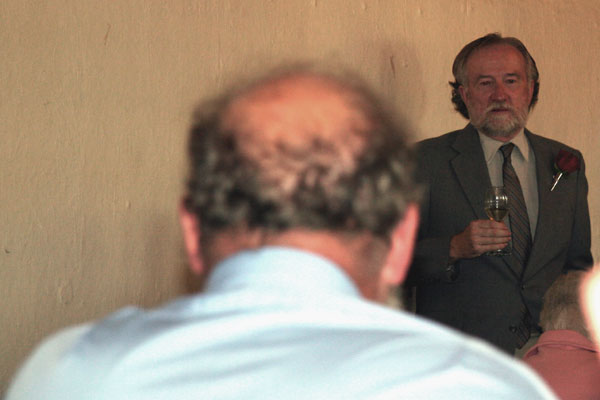 The groom's father makes a toast.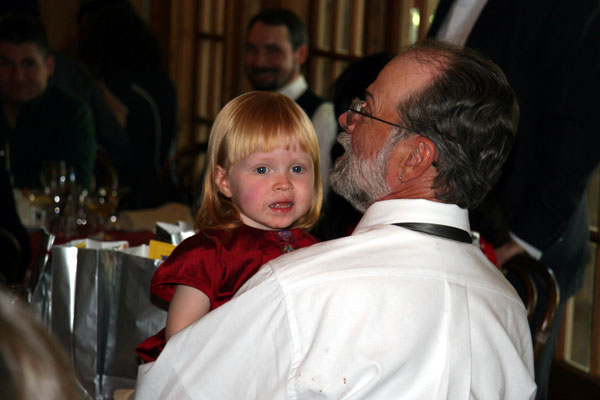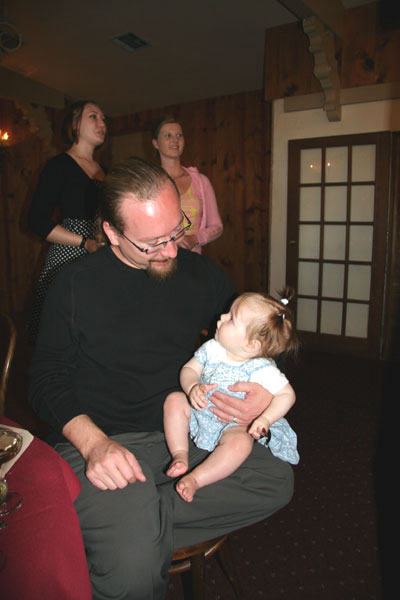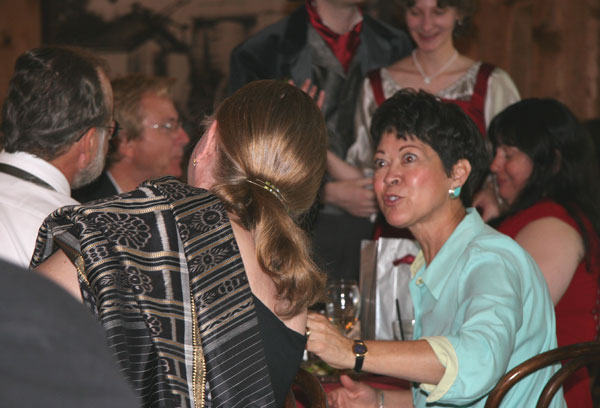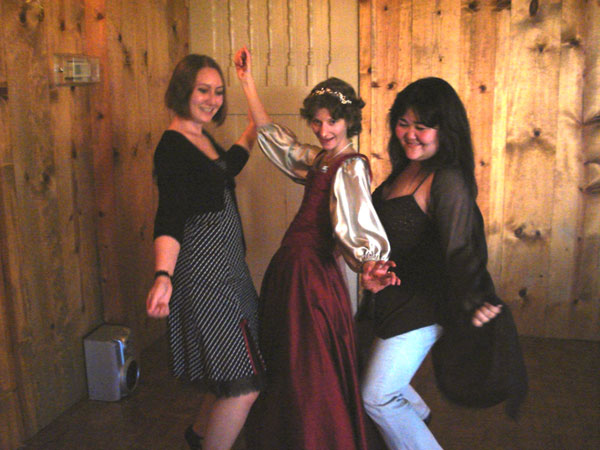 Ariel gets her groove on!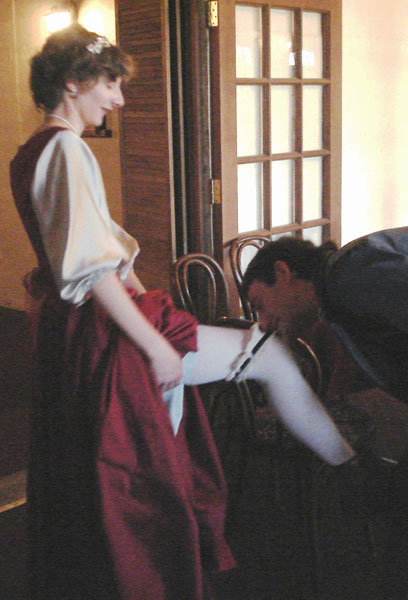 It's tradition, you see...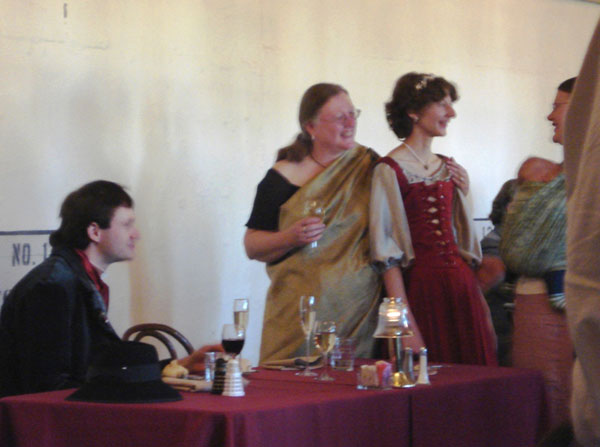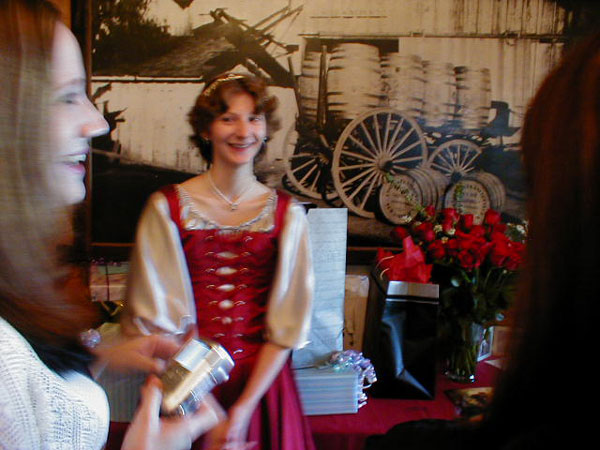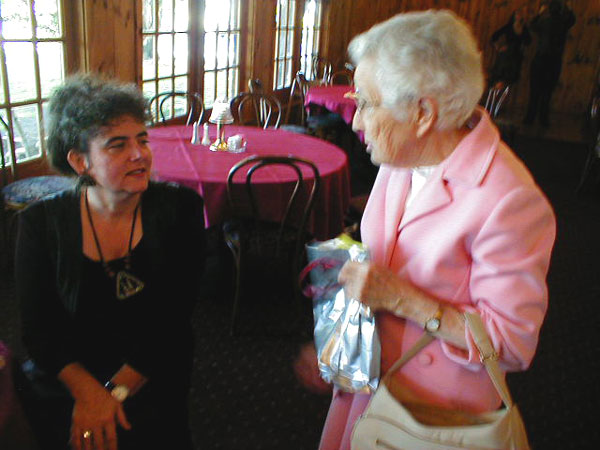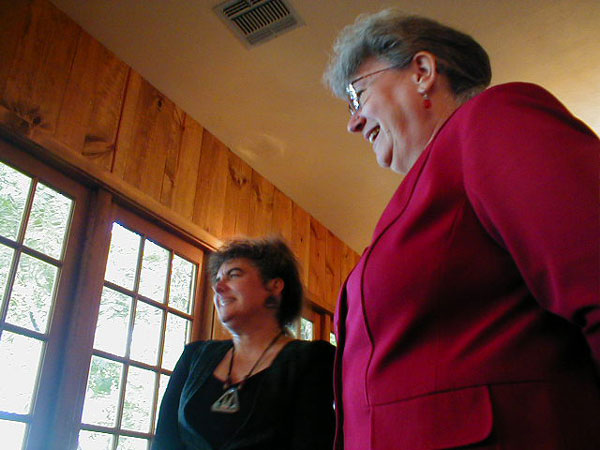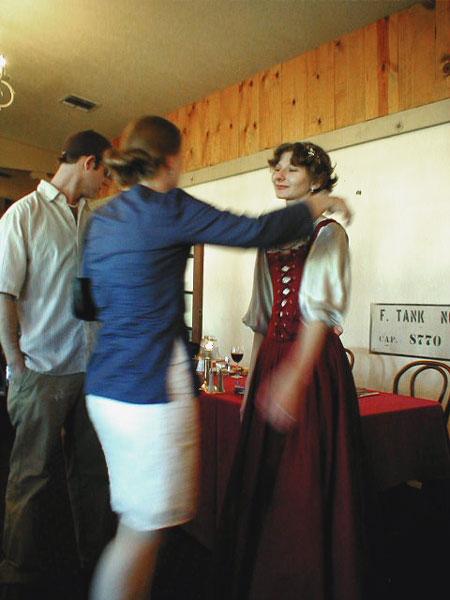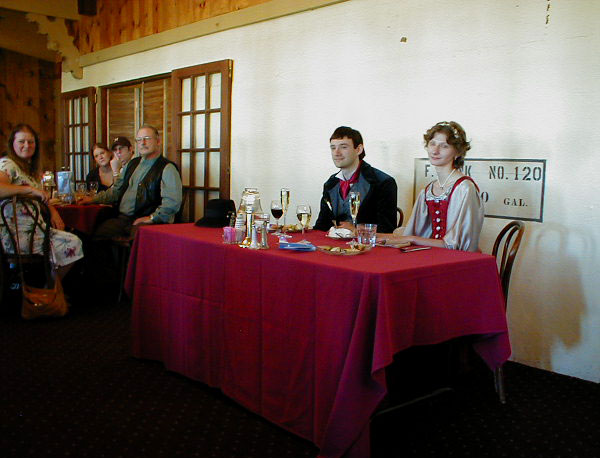 The bride and groom get a table all to themselves...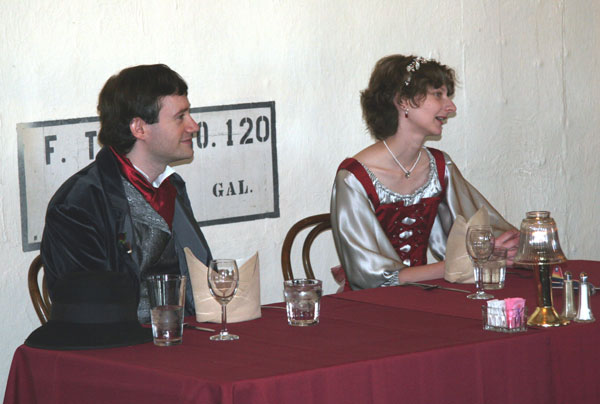 ...and participate in what looks like an open panel discussion.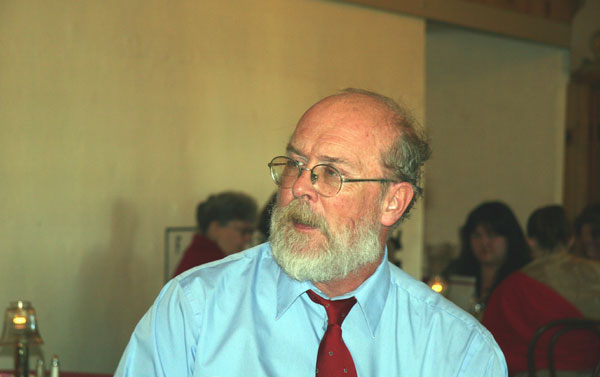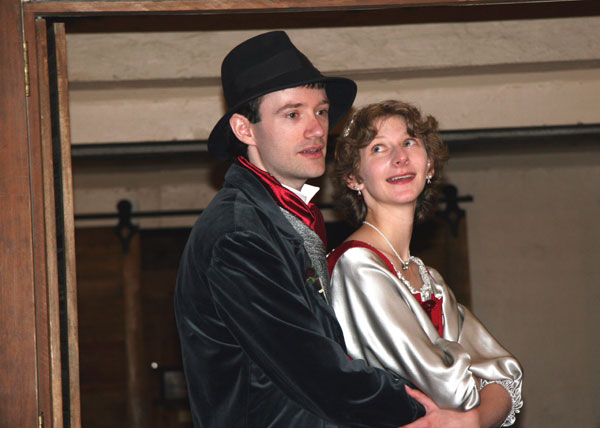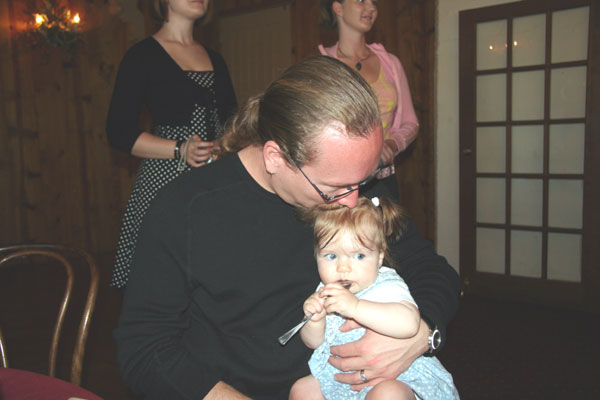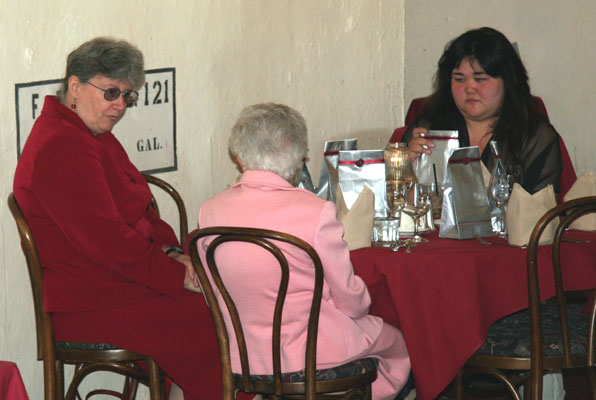 The quiet table.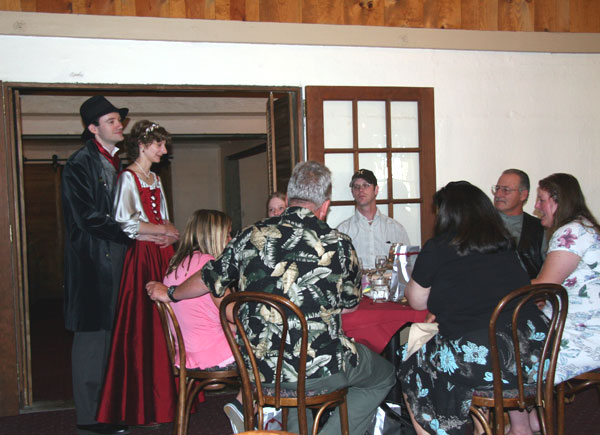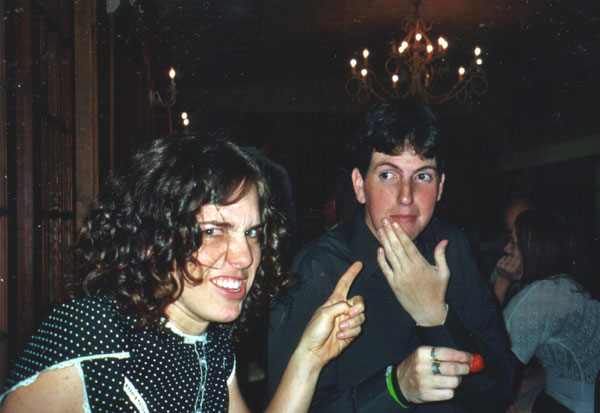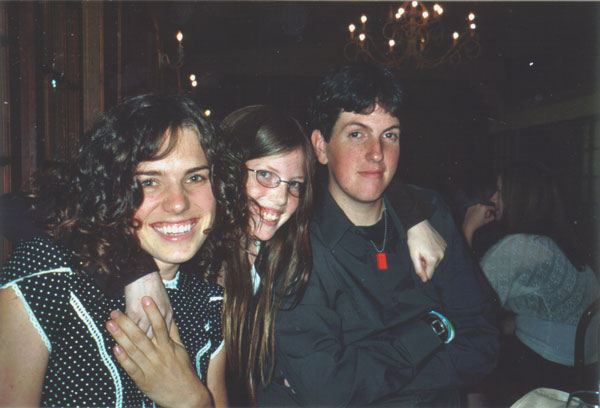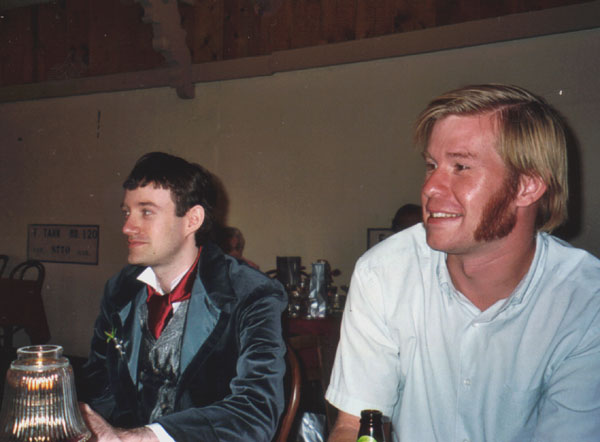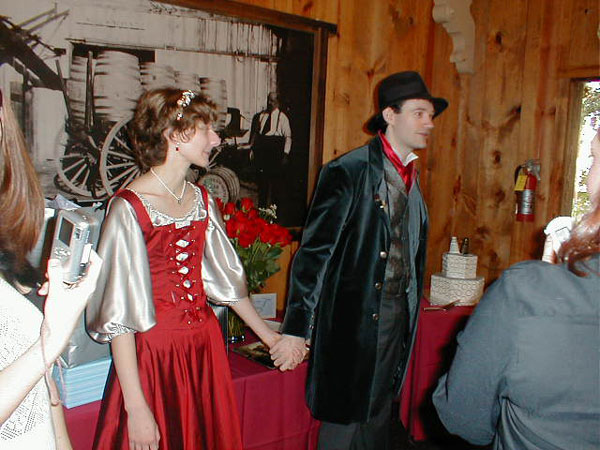 Time to cut the cake...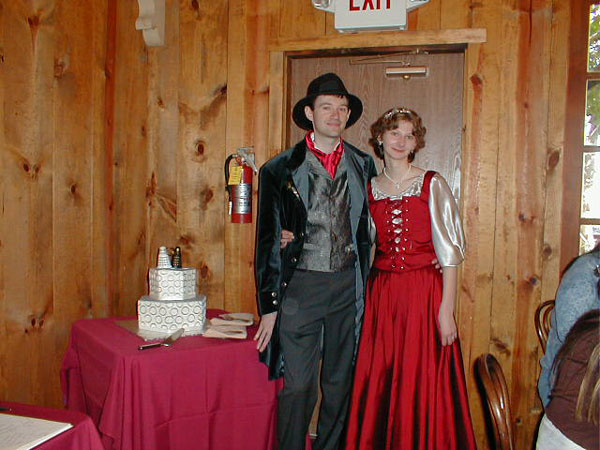 ...but first a photo op.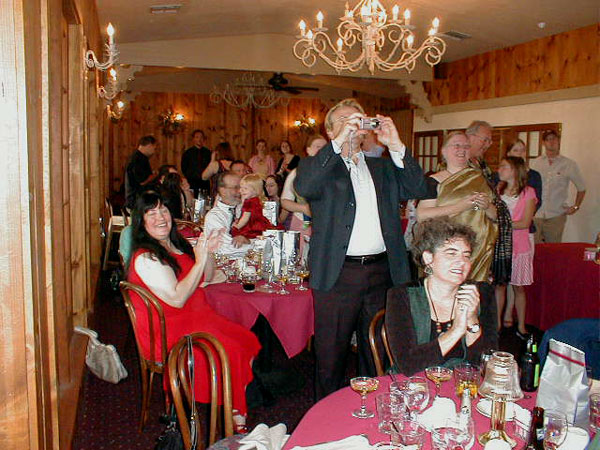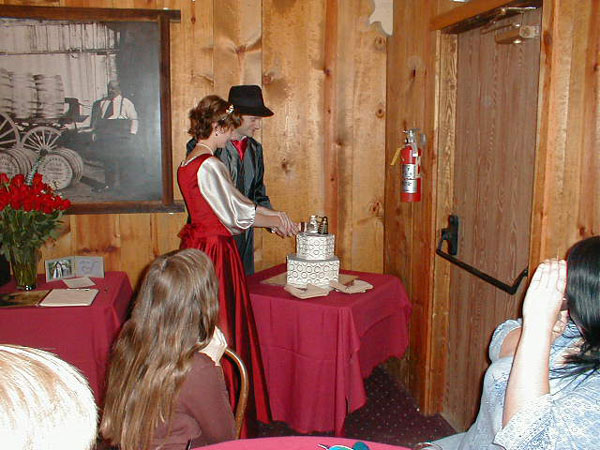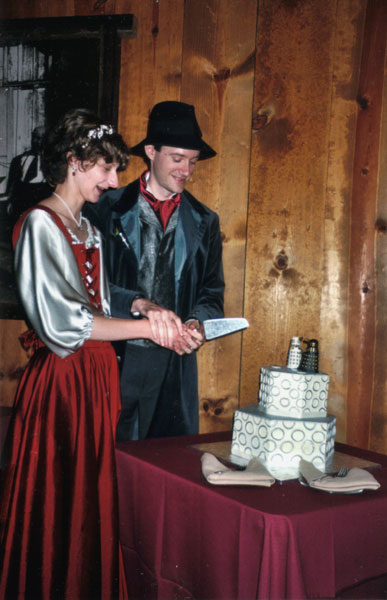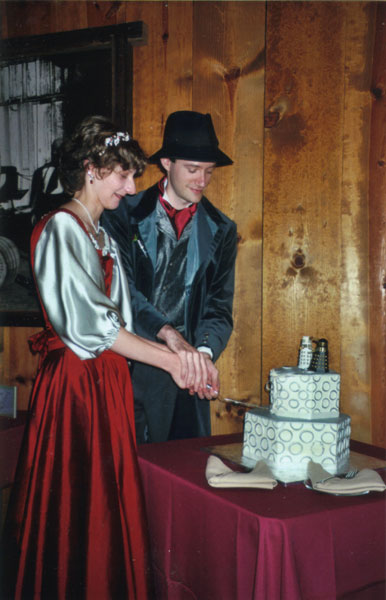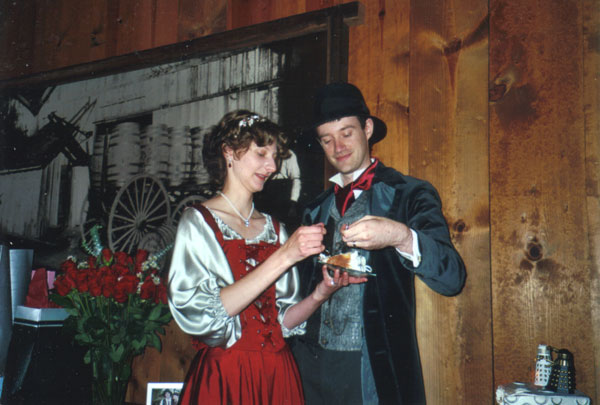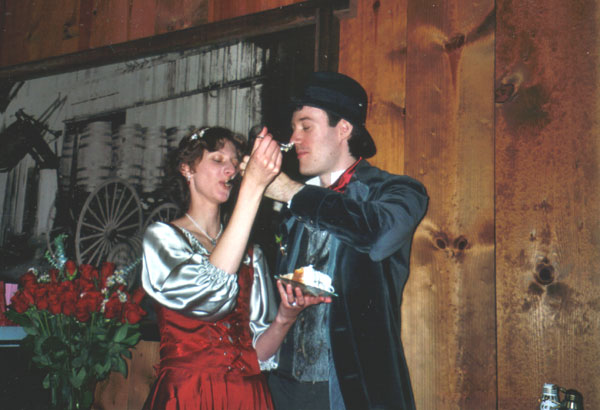 Not only is our cake geeky, but it's delicious too!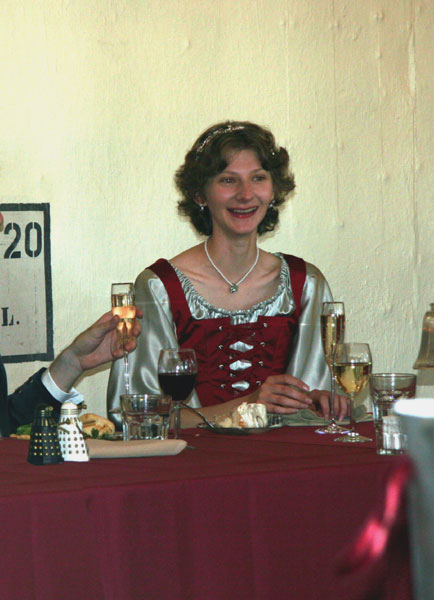 The daleks patrol the perimeter of the bride and groom's table.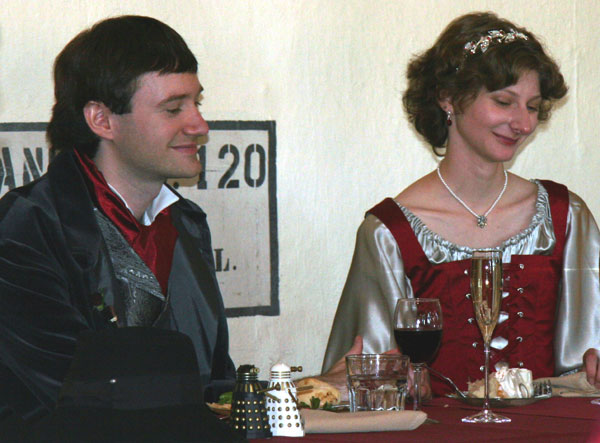 Nerd love knows no bounds.